Deeply disappointed with the plans for the dog park | Guest photo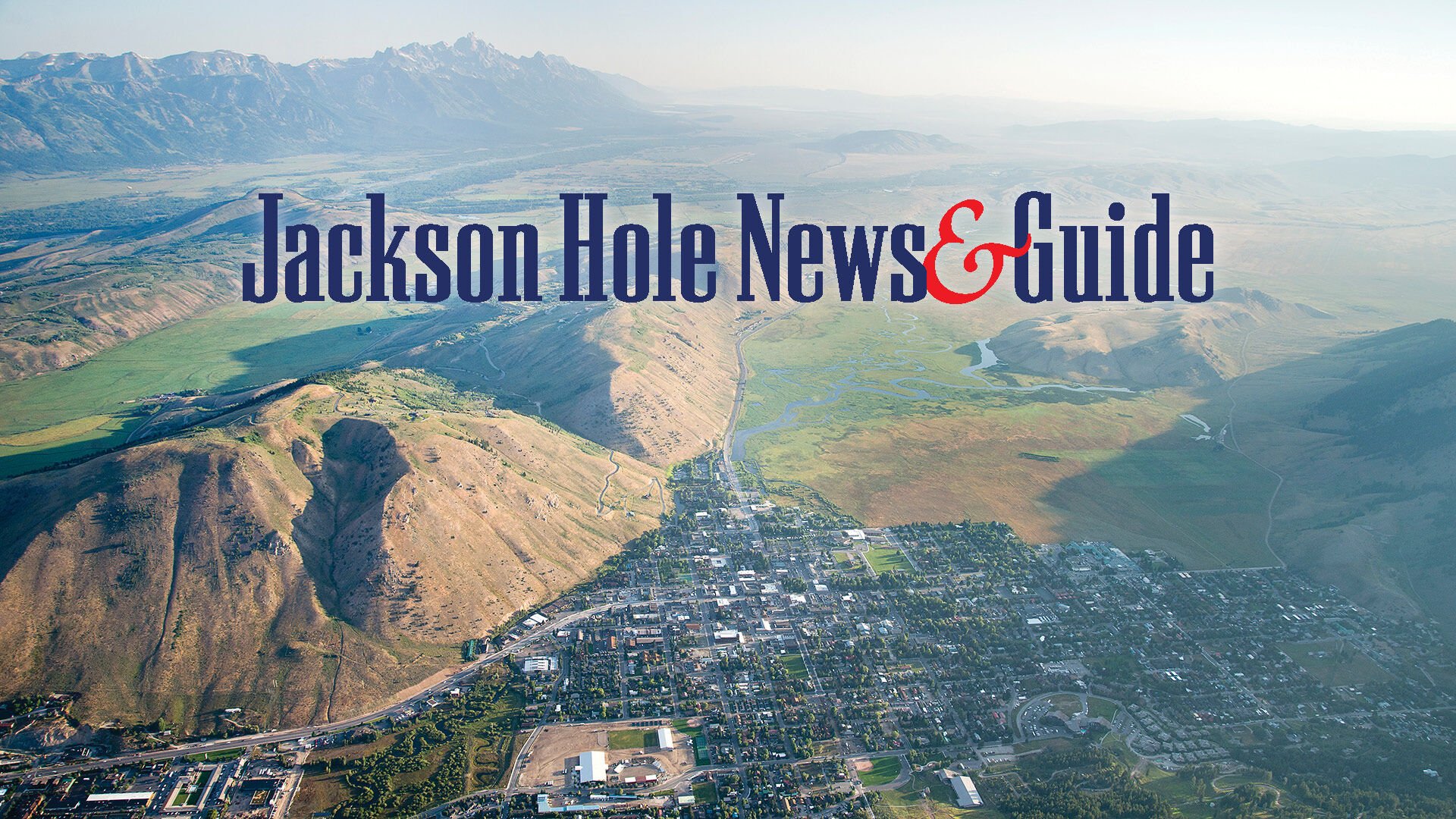 I am deeply disappointed with the recent editorial recommending several dog parks in Jackson. The Editorial Board's message to concerned neighbors around the parks (and Wayne May Park in particular) is to come to terms and turn around. In an article that consistently reports stories of the community's character shift, I'm surprised the editors chose to ignore the story of the Wayne May Park plans and the story of the May family's intention for the park. I'm also surprised that the editors didn't carefully study the proposed plans for Wayne May Park, what they imply, and consider their long-term implications for public space in the community. With development so rapid in East Jackson, how can we allow this resource to be "destroyed" to pave the way for further development that would fundamentally change the character of Wayne May Park?
Current plans for May Park are getting rid of the metal grain barn and Quonset hut, as well as the historic wrought iron fence, to make way for parking to serve a dog park, playground and playgrounds. tennis and pickle ball courts. How exactly does placing a dog park and tennis and pickle ball courts in a unique historic landscape preserve and maintain the aesthetic of ranching and farming?
May Park is unlike any other park. It was generously sold (i.e. donated) to the city at a price below the market rate by Wayne and Selma May for the benefit of the public. It was promised to the public long before dog parks were even a concept in small town planning, and that's why you won't find any language in the act regarding dog parks.
While the act says nothing about dog parks, we know the May family's intentions for the park thanks to public comments over the years by members of the May family like Rudy Sanford (Selma's son who served on the Parks and Recreation Board) and Bonnie Budge (Wayne's cousin), as well as Mike Lance, the councilor who managed the May Park donation on behalf of the city. These statements and letters are carefully documented on the Promised Parks website (PromisedParks.com). It is concluded that a dog park is not what Wayne and Selma wanted in the park. Wayne and Selma wanted an open space that also preserves the heritage of ranching and agriculture (indicated on signs at the entrances to May Park).
To give you a bigger story that isn't in the editorial, in 2011 and 2014 a master plan for the May park was presented to city council. Both times the idea of ​​a dog park was brought up, and after a public planning process and public input, city council twice decided that a dog park would not be suitable for May. Park and ordered Parks and Rec to exclude it as a potential location. set up a dog park.
However, when Steve Ashworth presented the history of the park's plans to the Parks and Recreation Board at the July meeting I attended, he discussed the 2004 master plan at length, and completely ignored and failed to mention the 2011 and 2014 master plans for Wayne May Park.
The Editorial Board was correct in citing trafficking as a concern. The referenced 2018 strategic plan identifies May Park as a "neighborhood / community park" which should "intend to serve the surrounding neighborhood" and not attract visitors traveling great distances except for special events. With the large number of visitors passing through Jackson in the summer and the 56,000 dogs that Sophie's Place and the show grounds have served (according to the PAWS website), how could May Park remain a neighborhood park? It will become a destination park, not a neighborhood / community park, and the impacts on traffic will be severe.
Stilson is a good idea for a dog park, as well as Karns Meadows Tract 5, as they are conveniently located next to major roads with existing traffic and would not have a direct impact on neighbors. Putting dog parks in every neighborhood to accommodate disobedient dog owners is just not a good idea.
Dog parks are promoted by the powers that be as "critical". May Park, as it operates now, is essential, as it is one of the very few open, quiet, accessible, and undeveloped spaces in Jackson. It serves a range of neighbors from all socio-economic backgrounds as well as groups within Jackson's larger community (just look at the seniors who practice Tai Chi under the pines for example). Those who use the park simply go there for peace and quiet.
I used to watch Rudy Sanford every morning and evening feed Yellowstone and Jack, the horses he was allowed to keep on the property as part of the deal with the city. I even saw him go up to Yellowstone a few times. It was quite a sight for someone in their 80s and is indicative of its rare combination of Western grain and grace. Rudy Sanford acted as co-steward of the property that was owned by his parents and which we have all enjoyed for over 30 years. Steve Ashworth has stated in public that Rudy is just an ordinary citizen with an opinion in this debate. I think she is a weighty person who should be respected and honored, not trampled on, especially at this time in her life.
Please consider the importance of Wayne May Park, and all parks, as individual spaces with unique features that meet individual needs before calling to start homogenizing them with dog parks. Please don't ignore the history when reporting important issues. And please remember and honor the generosity and vision of the Jackson families like the Mays who sacrificed financial gain and reserved open space for the good of us all.
Maggie Moore is a resident of Jackson. Guest Shots are the opinions of their authors only.